The Village Board moved one step closer to approving a November referendum regarding the local sale of cannabis at Tuesday's meeting, agreeing on the referendum's language and setting the formal vote for the July 28 meeting.
The moratorium on the retail sale of cannabis that the village passed after Illinois legalized the substance statewide is set to expire on June 30, 2021. However, with coronavirus leading to a downturn in tax dollars for the village, the issue of how to increase economic activity may contribute to ending this moratorium.

Village President Bob Bielinski said he supported the "non-binding" referendum because he would "prefer more information" on overall village sentiment. Although the results of the referendum will not directly affect village law, Bielinski said he and the trustees will pay close attention to its ramifications.

"Let's say it's 55-45, then the community is sort of split and we exercise our judgement," Bielinski said. "But, if it's 80-20 either way, then you're getting a really loud message."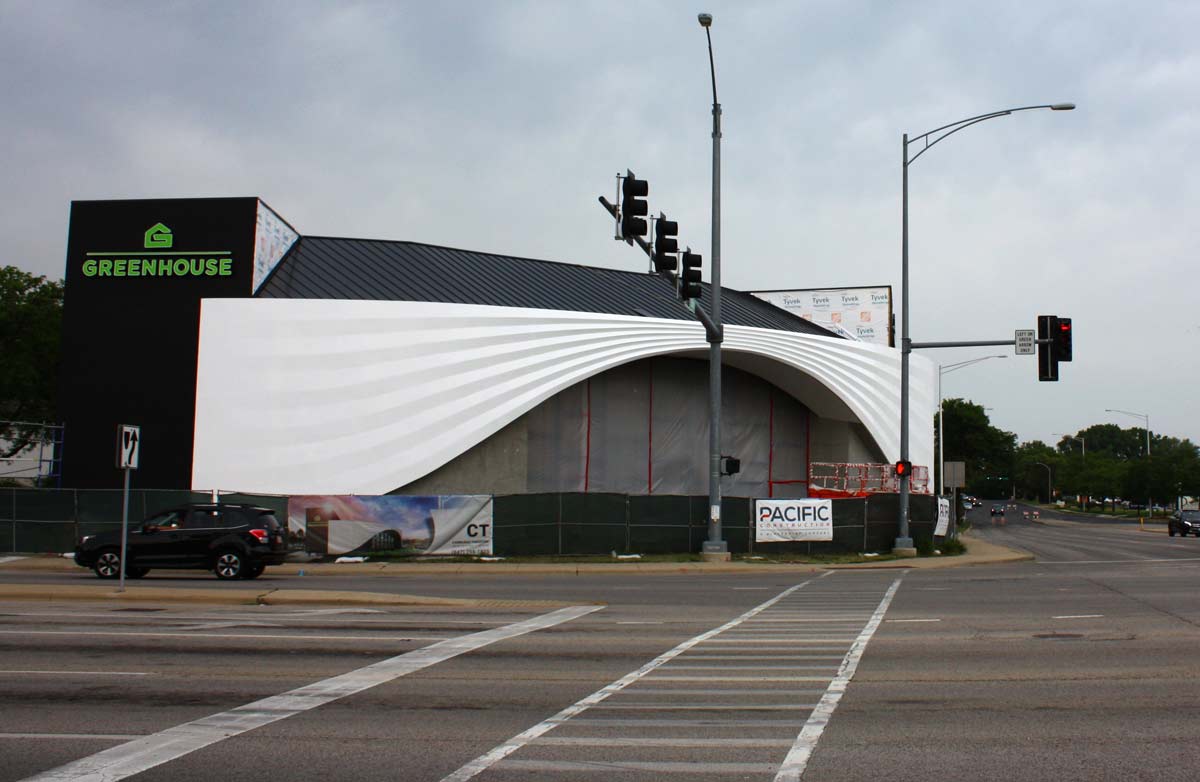 Some nearby communities have taken a different approach toward cannabis. The high-end cannabis retailer MedMen already has a location in Evanston, and both Skokie and Northbrook have plans to open two of the largest retailers in the state in the near future.

According to village materials, Evanston is projecting a tax collection of more than $200,000 from a single dispensary. The documents also note that a survey of nearby communities that allow sale for adult use have reported "no adverse impacts."

Ellen Goldsmith, a Wilmette resident and Certified Alcohol & Drug Counselor, thinks the positives of a local cannabis retailer far outweigh the negatives. However, she has concerns that the village is "dragging their feet" and may end up without a cannabis retailer no matter what.

For the past three years, Goldsmith has led addiction recovery training for SMART Recovery and said she only remembers two instances of someone seeking help to quit marijuana. That number heavily contrasts with the thousands of patients she has worked with for alcohol and nicotine addiction, both substances the village currently allows for adult use.

"I just feel like there's sort of this lingering 'Reefer Madness' kind of view about marijuana," Goldsmith said. "They're also ignoring the fact that, if we don't have a dispensary here, it's always been available, so why not have those dollars spent legally."

Alexandra Eidenberg, a member of Moms for Marijuana, echoed similar sentiments to Goldsmith, pointing to many of the perceived downsides to allowing local sale of cannabis as a denial of fact.

"You have quite a few people in the community worried about youth usage and a variable of other things such as the 'kind of people' it may bring into the neighborhood," Eidenberg said. "I think all of those conversations become moot when the facts are there."

While nearby communities are already taking advantage of a new income source, Eidenberg said she personally did not expect Wilmette to lead on this issue. But, she was optimistic about the possible profitability of a future cannabis retailer.

"I think the demand is there no matter what; we're only kidding ourselves when we say people aren't using marijuana all the time," "So I think we lost an opportunity to lead on it and show how great it could be done, how tax dollars could be used, but I think even if we get a store two years from now it will be utilized."

The language agreed upon by the board asks residents if they support "the retail sale of adult use recreational cannabis...within the Village of Wilmette."

Wilmette residents already voted in 2018 on a referendum regarding the "cultivation, manufacture, distribution, testing, and sale of marijuana." About 67 percent of residents voted in favor, although Trustee Gina Kennedy pointed out this is a fundamentally different question than the one that may appear on the ballot in November.

"If 67 percent of the residents voted in favor of having it somewhere in the state, it clearly doesn't bother them from a moral point of view," Kennedy said. "There is, though, a question of whether you want it in your backyard, and it seems to me when I talk to people the only thing they want to talk about is where it will go."

Several years ago, the village went down a similar path with the county minimum wage and sick time, ultimately confirming a consistent sentiment via survey and subsequent referendum.

The next Village Board meeting will address cannabis-related educational materials, as Trustee Kathy Dodd expressed concerns about the general community knowledge regarding the positives and negatives of building and taxing a local dispensary. Trustees will also formally vote on placing the referendum on November's ballot.