Several district teachers have had to seek inpatient treatment for mental health this fall. Here is one of their stories.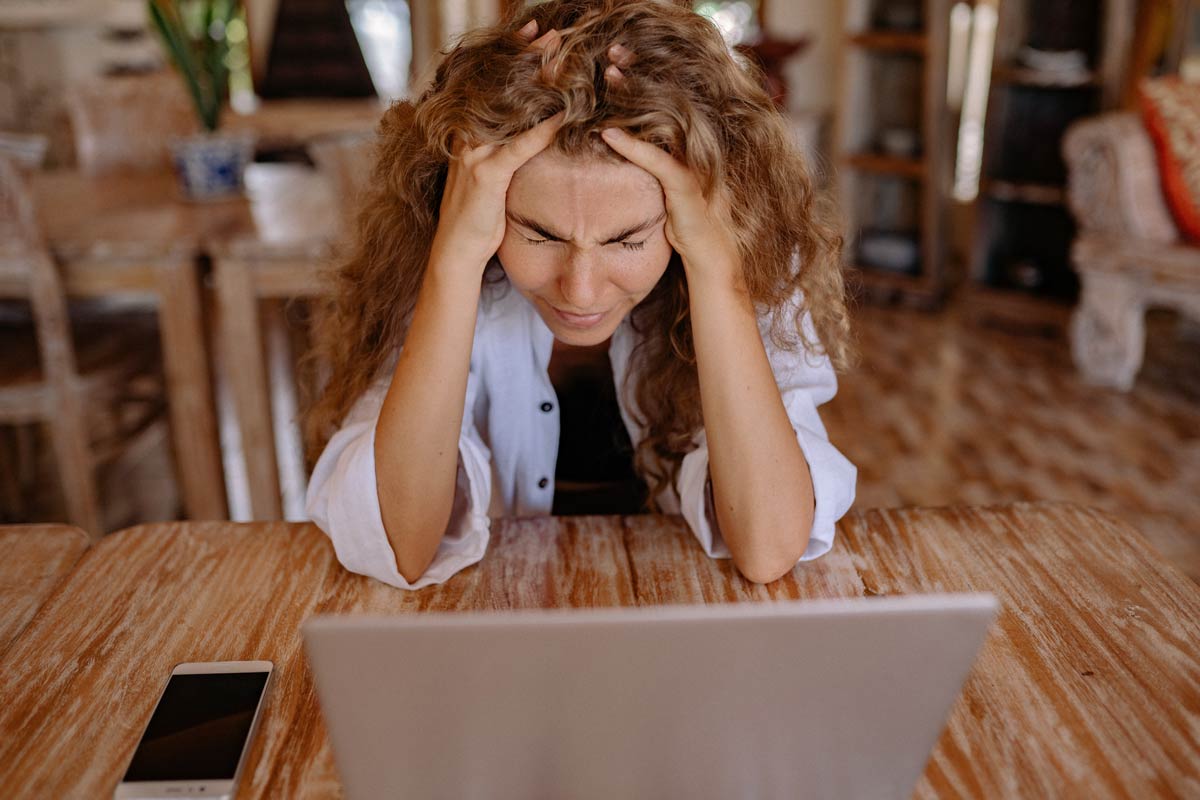 To be honest, teaching in 2020 didn't begin my depression and anxiety disorder, but the chaotic nature of online learning and ever-changing expectations exacerbated my pre-existing conditions.
My experience with remote learning is probably very similar to thousands of other teachers. Even though I was assigned to do remote teaching, my conversations with in-person teachers have led them to similarly dire mental places. None of us who have attempted to hold the attention of 6 to 10 year olds in 2020 have been free of the frustration and feeling of incompetence that this type of instruction brings.
Last year, I knew my students picked their noses and put their heads down. Some even did things like dancing to the pencil sharpener or taking five minutes digging for their eraser in their desk, but to see all these behaviors at once, up close, in a focused 1-inch square of a Zoom class made me think my lessons, my voice, and my very existence were pointless.
The added pressure of potentially having an adult just out of camera range, taking notes about when I called a student out for distracting the other students, or when I could not manage the technology, made remote learning even more disconcerting. The inconceivable potential for inappropriate events broadcast from students' homes worried me everyday.
How do you tell a 7 year old from China to click "submit" after taking a picture of their writing if you don't speak Mandarin? Or a child with her parents working in another room to reboot the laptop that they got two weeks ago? Or make a tech-savvy 9 year old stop changing the backdrop from multiple violent cartoon images?
The expectation that I, as an ESL teacher, must reach five different grades of elementary students across 13 classrooms going from one small group of kids to another every 30-minutes, seven times in the morning then three more in the afternoon, sent me over the edge. Trying to support so many homeroom teachers without time to coordinate lessons seemed beyond my abilities.
I am proud to have remained a teacher for 33 years. I work diligently to make my practice meaningful to the students.
This fall, I saw no integrity in my work. I had no way to coordinate with the teachers to make my nine lessons a day relate to the homeroom teachers who were struggling themselves. They were supposed to offer 2 1/2 hours of live instruction as well as an equal amount of independent activities daily. Most teachers were online continuously because we all know that 6 to 10 year olds are not prone to tolerating long stretches of independence, and need constant reinforcement and encouragement in the process of learning.
That constant screen-to-screen switching between children, without actually seeing what the students were doing, left me frenzied in my efforts to touch each child personally as much as possible. It became too much for me.
I was working as hard as I could to respond to the constant emails from parents, co-teachers, and administrators. I spent hours upon hours scrolling through message-board posts, daily agendas, and other online tools trying to respond to student work in constructive ways.
Hundreds of questions about instructional delivery run through my head day after day and bled into my nights as I lay sleeplessly planning the next day.
It was exhausting. I was not doing a good job. It seemed pointless. My stomach was in turmoil. I lost 10 of the 15 pounds I had gained in the first months of COVID-19 isolation. My blood pressure had risen to the point of needing medication. I considered early retirement. I looked into buying an RV and moving off the grid if only my savings and credit cards had enough leeway to take a leave of absence. I yelled at my doctor for not knowing what to do about my stomach issues. I cried to my principal about not being able to fulfill the ever changing expectations of my position.
Ultimately, the pointlessness, the isolation from my colleagues and church family paired with the loss of my art community which was my outlet for stress, led me to believing there was no hope for positive change in any aspect of my life.
I contemplated suicide. Yes, I said it. Publicly.
Luckily, I have a partner who said I needed help. Intense help. Help that was as intense as all the stressors coming from every aspect of my life. I checked into a mental health facility for six days. The separation from the situation and constant vigilance of trying to do a job under seemingly impossible conditions might possibly reboot my brain and reduce the very real physical manifestations of high blood pressure, irritable bowel syndrome and depression.
Getting the right balance of medication and breaking the cycle of self-defeat and overwhelming expectations gave me an avenue to re-engage in remote teaching. I will not try to do everything possible because the possibilities are endlessly elusive. I will simply do my best.
When my administrator asks me to do something that I am not prepared to do, I will say, "I am doing my best." When a parent who has been watching and listening just out of sight of the Zoom camera questions my approach, I will respond that I am doing my best. When I, myself, feel guilty because the technology is not doing what it did so easily yesterday, I will tell myself that I am doing my best and just move on.
I will not be my best teacher online, but I will put forth my best effort. It will have to be good enough. I will likely disappoint my students, my administrators, my parents, and myself. It will just have to be good enough.
Fellow teachers, you may not be experiencing the extreme symptoms of anxiety, stress, and depression as I am, but I feel completely confident that you are indeed under unprecedented stress in your job. Do whatever way you can to reduce your stress and separate your work from your psyche. I know it's not what we usually do, but it's 2020.
Whether remote or in person, we are doing our best. When we "pivot" from one to another, as seems likely given recent infection changes, the stress and time demand will still be there.
Your mental and physical health are vital during these times. Be aware of your body. Be aware of your self talk. You will be better at teaching and as a partner or parent when you take actions to mitigate the stress of 2020 learning from your life.
And, of course, seek help when all the stresses become too much for you. If you tell yourself you can't take it anymore or need to run away, believe it. Take action to help yourself find physical and mental strength for the rest of 2020.

Douglas Wilson is a board-certified ESL teacher at Romona Elementary School in Wilmette.